OKLAHOMA CITY – Christian Heritage Church will host its annual Free Camp June 20-22 at 900 S. Nelson Street in Amarillo, Texas. Free Camp seeks to break racial, social and economic barriers by offering a summer camp experience to children ages 8-12. There is no cost for any child to attend.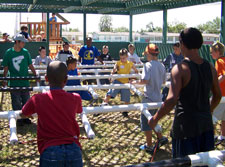 "We were sending our kids who were raised in church to a camp that cost a lot of money, but the kids we were busing in didn't get to go to a church camp," said Rev. Gary Burd, Senior Pastor of Christian Heritage Church. "So we decided at that point that we would have a free youth camp, and that's exactly what we did."
The camp focuses on building up each child's self-esteem through activities that promote positive attitudes, personal character, and positive role models. Every activity is designed to "level the playing field" so children are not aware of athletic, intellectual, racial or social differences.
"Everything that goes on in this camp is about building the individual," said Rev. Burd.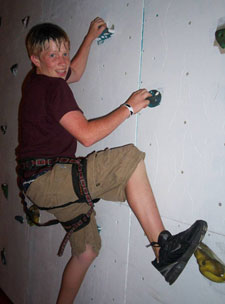 Teens can also attend the camp as volunteers. They work with adults to learn leadership and teambuilding skills. Approximately 100 teens and adults volunteer each year.
The camp has enjoyed tremendous success since its start in 1990. This year, Christian Heritage Church is expanding the experience to include free camps in Phoenix, Arizona and Petersburg, Virginia.
Christian Heritage Church and Rev. Gary Burd are members of the International Pentecostal Holiness Church. Rev. Burd also serves as the Director of Mission: M25, which reaches out to nontraditional groups such as bikers and the homeless.
For more information, visit the Free Camp website or call Rev. Gary Burd at 806.376.8715.
###