109,281.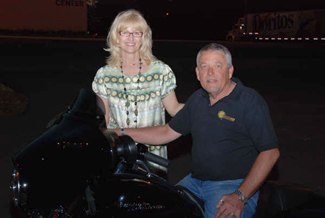 That's how many miles Rev. Gary Burd put on his motorcycle while ministering to others. Burd is the director of EVUSA's Mission:M25 ministries. He also pastors Christian Heritage Church in Amarillo, TX. And he happens to drive a motorcycle and wear leather most of the time.
Gary is known for reaching out to those who have traditionally been overlooked by the church: bikers; the homeless; society's marginalized peoples. "I do my best to take people to the 'Hell Holes' of society – places where normal Christians never venture," he said. Gary is probably best known nationally for his participation in Run For The Wall (RFTW)a cross-country motorcycle ride to raise awareness for veterans and Prisoners of War.
Three weeks before RFTW 2009, Gary got one of the biggest surprises of his life. Bishop Tommy McGhee (Cornerstone Conference) and 35 ministries, churches, and individuals came together to buy Gary a brand new Harley-Davidson motorcycle.
"I just could not believe it," said Gary. "When I tell the story – I continue to choke up."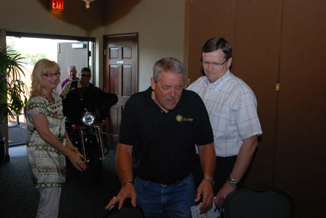 For Gary, this motorcycle is not a toy or a "cool ride." It's a tool that will help him carry out his mandate from God – to reach out to the hurting and the helpless across this nation with the love and truth of freedom in Christ. "I promise you this – I will use [this motorcycle] to take Jesus to the dark places and do my best to lead others to go with me," he said.
Gary's commitment to carry out the Great Commission has challenged and inspired other across the country. He recently received an email from a young man that said stay strong, lead us in faith, ride hard, and leave a trail of God's fire behind ya! With the help of the Holy Spirit, Gary plans to do just that.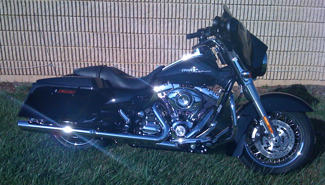 Original posting at
http://comm.iphc.org/blog1.php/2009/05/05/new-tools-for-the-task